Welcome to my best ever Paleo Burger King Style Fakeaway Night Ever!
This is really the best ever paleo Burger King style meal you will ever see! And it is based on one of the most popular meals from Burger King – Whopper Sandwich Meal.
One of the things I miss when I started on my paleo journey was my weekly Burger King treat.  I absolutely love beef burgers (or any type of burger!) and when it comes to the perfect burger, the Whopper Sandwich tops the list.  I'm not sure what makes this burger so special.
It is freshly flame grilled, contains fresh ingredients including onions, tomatoes, lettuce and pickles and has a perfect combination of sauces.  The only problem is the amount of carbs, calories and fat this burger contains.  This burger has a whopping (no pun intended!) 46g of carbs, 500 calories and 35g of fat!  And that's just the burger of its own. When you start adding sides like chips and onion rings then those numbers go off the scale.
So I have put together this healthy Burger King Style Fakeaway meal to show you that you can still enjoy this delicious meal paleo style…
The Healthy Burger & Bun
For our burger we are going to use sweet potato bun burgers.  Bread is strictly off limits on the paleo diet so we had to find a replacement for our burger bun.  There are many other alternatives like using plantain ingredients, tomatoes as buns, Portobello mushrooms as buns etc. but sweet potatoes top the list because they are delicious and nutritious and the perfect substitution for a sesame bun.
You can get the recipe from My Natural Family by clicking here.
Here are several more ideas of how to create a breadless burger bun:
There are many different ideas for alternative burger buns so I recommend you try these and find the perfect replacement bun for you.  Who knows, maybe your never crave another sesame bun again once you have tasted these.
Just add fries
What is the Whopper Meal without its delicious fries.  I decided to make these delicious Butternut Squash Chips for my replacement chips.  I would normally use sweet potato as my substitute for my chips but we have already used sweet potato for our burger bun so this is the next best thing. They are very easy to make and the recipe only contains 3 ingredients.
You can of course get this butternut squash fries recipe by clicking here.
Add Sauce
Of course our meal would not be complete without its sauces and it is important to use all 3 sauces I have created; BBQ, tomato and mayonnaise to make this the best ever Burger King style fakeaway meal.  You will want tomato and mayonnaise sauce for your burger and BBQ sauce for your onion rings.
So there you have it, the perfect paleo Burgerking style fakeaway night!  If your feeling extra hungry then simply add another 1/4 lb burger to your sweet potato bun.
My Takeaway Extras
Okay so you have your burger, your fries, your sauces and your onion rings but what else could you have? What would make it feel like you're having the best of the best without feeling like you're on a diet or eating rabbit food.
Well here is some even better add-ons or alternatives for you to check out.
The Veggie Burger
If you're vegetarian, then I would recommend that you make this delicious vegetarian burger instead.
The Chicken Nuggets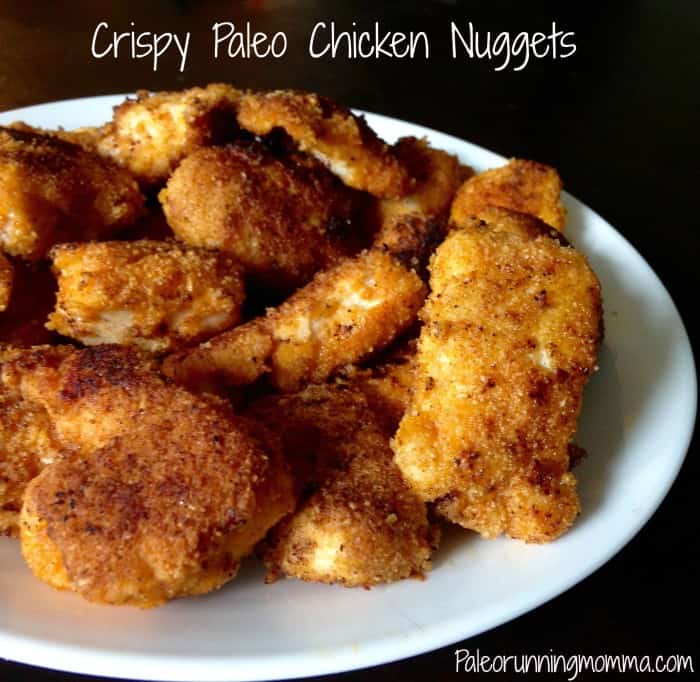 A kids diet wouldn't be the same without chicken nuggets to turn to in order to make the meal complete. Our toddler loves them, but I hate her having them from the takeaway as they look so low quality but these are in a different league.
The Luxury Sundae
For those you use who have a sweet tooth (well that's almost everyone I guess!) these delicious ice-cream sundaes are the perfect way to finish off your meal.  A Burger King meal would simply not be complete without the ice-cream.  They are all 100% paleo so there will be no guilt involved afterwards!
You can get the chocolate sundae recipe here
You can get the strawberry-banana sundae recipe here
You can get the vanilla sundae recios ipe here
More Bonus Recipe Ideas
Here are 8 more recipes to help you get your fakeaway off the ground:
Breakfast
Sides